Porcelain veneers are an excellent cosmetic dentistry treatment for patients with one or more aesthetic imperfections they would like to address. If you are considering porcelain veneers, our friendly team can help you understand the benefits, procedure, and cost associated with this popular treatment. We also conduct thorough examinations to determine whether our patients are porcelain veneer candidates. Our Nashville, TN, practice, led by Dr. Clint Newman, offers fast, effective porcelain veneer procedure in as little as two visits. Our veneers are crafted from the highest-quality porcelain to match your smile precisely.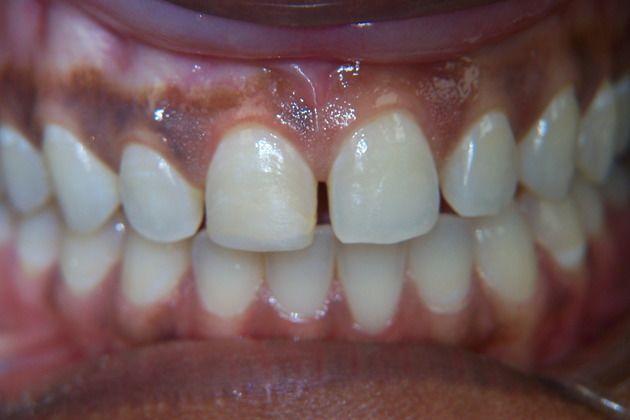 Porcelain Veneer Candidates
Porcelain veneer candidates must be in good oral health. Patients who suffer from conditions like periodontal disease, tooth decay, or severe bite misalignment must address these conditions before moving ahead with cosmetic treatment. Porcelain veneers are strictly cosmetic, neither protecting the teeth nor treating them for any health condition. Porcelain veneers cannot repair teeth in the way that restorations like crowns and bridges can. They must be attached to healthy teeth.
If you are considering porcelain veneers, you should understand that this treatment is a permanent cosmetic solution. We can review porcelain veneer before and after images during your initial consultation so that you understand the treatment process and potential results.
Since part of your natural enamel is removed during preparation for veneers, your teeth will always require a veneer or other restoration. Each porcelain veneer will eventually need to be replaced. The best porcelain veneer candidates are in good oral health and want to address minor cosmetic imperfections, including:
Small chips or cracks in the teeth
Discoloration or staining on the teeth
An uneven or worn-down smile
Minor gaps between teeth
Slightly crooked or titled teeth
The best way to determine candidacy for porcelain veneers is to schedule a consultation with Dr. Newman. He and our knowledgeable team will listen to your concerns, questions, and goals to create a plan that works within your schedule and budget.
A Big Improvement of Small Imperfections
About the Treatment
Dr. Newman offers both e.max® and Empress Esthetic® veneers to help his patients achieve beautiful smiles. Both are made of pressed ceramic, which is durable, long-lasting, and comes in a wide variety of shades to achieve your desired look.
The best porcelain veneer candidates are in good oral health and want to address minor cosmetic imperfections.
Both brands of veneers require an alteration to the structure of your natural teeth. You will be given temporary veneers to wear while your permanent veneers are crafted in a trusted offsite laboratory.
Your veneers will be completed in approximately two weeks. They are applied using a special adhesive. Veneers require little extra care other than regular at-home hygienic care and regular visits with Dr. Newman.
Contact Us Today
Porcelain veneers are an excellent option to consider if you are less than confident about your smile. One or two strategically placed porcelain veneers can make you look as though you underwent months of orthodontic treatment. Our welcoming team will do everything possible to find a cosmetic solution that provides you with a beautiful appearance and renewed self-confidence. For more information, please contact our office online or call (615) 385-3507 today.