Treatments for Chipped Teeth: Repairing Your Smile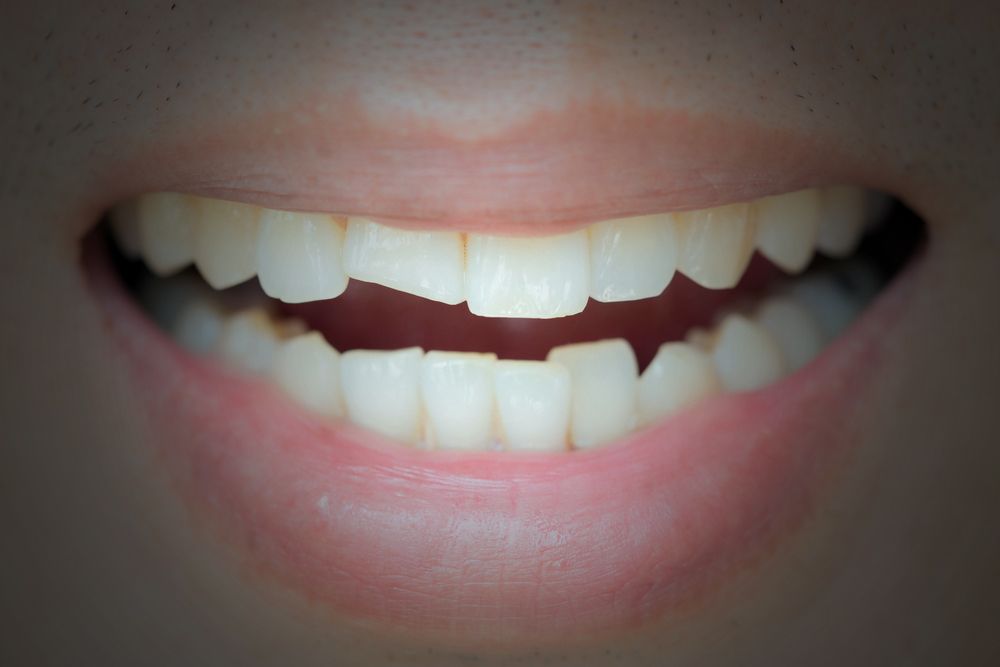 Chips and cracks can do a number on the health and appearance of your smile. Thankfully there are plenty of cosmetic dentistry and restorative dentistry procedures that can fix hairline cracks (dental bonding) and even severe damage to a tooth (dental crowns).
The team at our Nashville, TN dental care center would like to go over some of the basics when it comes to treating chipped and cracked teeth.
The Damage Determines the Solution
The amount of damage done to your tooth structure will determine the ideal dental treatment to fix your tooth. As you can imagine, less severe chips or cracks can be addressed with minimally invasive dental procedures. When the damage is more serious, more extensive restorative options are required.
Let's go through some common treatments going from minor cosmetic fixes to fully restorative options.
Dental Bonding
For minor chips that are purely cosmetic in nature, dental bonding is ideal. Dental bonding materials are special tooth-colored resins that are painted directly onto the tooth. The bonding material is smoothed and polished to blend in seamlessly with the color and texture of your natural tooth structure.
Porcelain Veneers
For more serious chips that are still cosmetic in nature, porcelain veneers are an ideal option to consider. Porcelain veneers are thin shells of dental ceramic. A veneer is affixed to the front of the tooth in order to mask an aesthetic imperfection from view. When the veneer is in place, the tooth looks pristine and perfect. In addition to treating chips, porcelain veneers can be used to treat tooth discoloration and stains, gaps and spaces, and minor tooth misalignment.
Dental Fillings
When the chip affects the overall structure of the tooth, dentist will consider the use of restorations in order to replace or rebuild the compromised tooth structure. Dental fillings—the same that are used for cavities—can be used to repair chips and cracks that affect the overall health of the tooth. Fillings come in tooth-colored and metal forms, with the former often used for the front teeth and the latte more common for the molars.
Inlays and Onlays
Inlays and onlays are very similar to dental fillings, though they are designed to repair larger amounts of damaged tooth structure. Inlays and inlays can even be used to replace the entire biting surface of a tooth (cusp) in the case of severe chips or cracks. As with dental fillings, inlays and onlays come in both tooth-colored and metal forms.
Dental Crowns
When a crack or chip threatens the overall structure of a tooth, the last option to consider for treatment is a dental crown. Dental crowns are caps that fit over the remaining healthy structure of a damaged tooth. This protects the tooth from further harm and allows patients to bite and chew normally again. Both metal and tooth-colored crowns can be considered, with the ideal options dependent on the tooth being treated.
Tooth Extraction
Sometimes a tooth becomes so damaged that it simply cannot be repaired. In these cases, the most ideal option for treatment is extraction. This is also considered when a tooth is infected and cannot be saved with root canal therapy (endodontic treatment). Following the extraction of the tooth, your dentist can go over options to replace the missing tooth.
Learn More About Repairing Your Smile
For more information about treating chips and cracks that impact your smile, be sure to contact our experienced team of cosmetic and restorative dentists today. Clint Newman, DDS and his entire team are here to help you experience enhanced dental health.
Related to This