Welcome to the Practice
of Clint Newman, DDS
Dr. Clint Newman is a cosmetic dentist whose practice is more than a dentist's office. Every visit is a modern, technologically advanced experience that delivers top-tier dentistry in the utmost comfort.
Whether you need restorative treatment, a beautiful aesthetic upgrade, or a simple six-month checkup, you can expect that your visit to Dr. Newman's office will be completely relaxing and efficient, and that you will leave the office with results that give you the confidence and comfort you deserve. For your convenience, Dr. Newman also heads a beautifully modern dentistry office in the Gulch offering comprehensive services. Patients looking for the utmost attention to detail and absolute master-crafted porcelain veneers in Nashville, TN, know that Clint Newman, DDS, is the elite cosmetic dentistry practice.
When it comes to aesthetic dentistry in Nashville, TN, Dr. Newman is second-to-none. In fact, the Tennessee Titans trust their smiles to his skilled hands. Because he is the official provider to the team, you can rest assured our standards will surpass your expectations.
Dr. Newman on The Doctors
Contact Our Practice
We understand that residents of Nashville have a number of options when it comes to choosing a dentist. Our practice is made up of a staff of highly trained hygienists, a skilled administrative staff, and one of the top dentists in cosmetic dentistry, Dr. Clint Newman. We are not only focused on providing the highest level of aesthetics to our patients, but we strive to support their general health as well.
Our team is committed to providing you with superior dental care in a pleasant and relaxed atmosphere. We are devoted to improving patients' smiles and exceeding their expectations–every time they visit us. To learn more about how we can meet your needs, contact us online or call our office at:
Dr. Newman did an exceptional job with my veneers. I had very specific, unique needs for them because I play the trombone, and he gave me exactly what I had asked for.
— Jesse Foreman, 2023
"Dr. Newman & his staff are very professional, educational & caring. They communicate every step of what they're doing with the patient so there's no misunderstanding of what's happening! I absolutely trust in Dr. Newman & his staff!"
— Pete Cordelli, 2023
"Dr Newman's practice is fantastic. Incredibly friendly and knowledgeable staff. I would recommend without reservation."
— Scott McCall, 2023
Amazing Smile
Makeover Results
Meet Dr. Clint Newman
The Official Dental Care Provider of the Tennessee Titans
A dedicated Nashville, TN, dentist who has practiced dentistry since 2001, Dr. Newman received his Bachelor's Degree from the University of Tennessee, Knoxville in 1997. As an undergraduate student, Dr. Newman played men's basketball from 1993 to 1997. During his college athletics career in Knoxville, he became active in the Fellowship of Christian Athletes, an organization he remains active in today. In 2001, Dr. Newman graduated from the University of Tennessee College of Dentistry. Following graduation, he moved to Nashville, TN, where for nearly two decades, he has provided the local community with top-class dental care. Dr. Newman also founded Gulch Dental Studio, located between downtown Nashville and the world-famous Music Row.
In addition to these distinctions, Dr. Newman is committed to providing care to underserved local communities, and is an active sponsor and contributor to the Nashville Interfaith Dental Clinic. He also provides necessary dental care for young athletes through his continued involvement in the Fellowship of Christian Athletes. Dr. Newman is an active member of a number of professional associations and organizations including the American Dental Association (ADA), American Academy of Cosmetic Dentistry (AACD), and the Nashville Dental Society (NDS).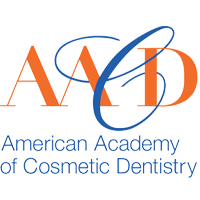 Expertise and Professionalism
"As always, going to Dr. Newman is an experience where the highest level of professionalism prevails. The staff is capable, pleasant and organized. The office is state of the art, and tastefully decorated. Dr. Newman is conscientious, skilled and possesses excellent people skills."
Todd J.
Experience Compassionate and Sophisticated Care
Dr. Newman focuses on providing elite dental care for patients at our Nashville dental office through advanced technology, vast experience, and a keen eye for cosmetic detail. Offering a full range of cosmetic, restorative, and general dentistry treatments, he strives to focus on long-lasting oral health as well as a beautiful appearance.
Dr. Newman's compassion and talent for creating beautiful results have helped many patients experience a life-changing boost in confidence. He works closely with the country's best laboratories to provide his patients with custom porcelain veneers and other cosmetic restorations that look completely natural. Meanwhile, many patients have chosen Dr. Newman as their ongoing partner in oral health due to his friendly demeanor and comprehensive care. To reach our Nashville, TN, office, contact us online or call:
The modern office of Dr. Newman provides an elite treatment experience for our patients.
"Appreciated the care and kindness of Dr. Newman and his staff! Made my transition to a new dentist in Nashville a breeze."
— Jackson Murray, 2023
Porcelain Veneers
It's no secret that porcelain veneers are an important part of many of the beautiful smiles you see on television, magazine covers, and even in your day-to-day life. Although this treatment is widely available, it is important to understand that the quality of your results depends largely on the practice you choose. Dr. Clint Newman's practice has earned a reputation as a leading provider of this versatile and effective solution. Through the use of the best materials and refined artistic sensibilities, Dr. Newman can help you achieve the dazzling cosmetic upgrade you want in as little as two visits to his state-of-the-art dental practice. If small dental imperfections make you hesitate to share your smile, you owe it to yourself to find out how Dr. Newman can enhance your appearance and your confidence.
"Dr. Newman and his staff were amazing! I received excellent care from the moment that I contacted the office! I am so pleased with my results!!!"
—Tracie Lance, 2023
"Dr. Newman and his staff are the best in Nashville."
— Stephen Doster, 2023
Dental Crowns
A broken or decayed tooth can cause pain, make chewing difficult, negatively impact your speech, and affect your self-esteem. Utilizing the same custom-made, high-quality ceramics from Macstudio laboratories that we use for veneers, our dentist can provide a crown that repairs and protects your smile. Dr. Newman uses IPS Empress® and e.max for crowns at our Nashville practice. These advanced glass-ceramic materials are designed to mimic the translucency of natural teeth and reflect light in a way that achieves very lifelike results. To provide you with the highest level of protection, both the IPS Empress and e.max ceramics have been refined for greater strength and durability when compared to other porcelain materials.
Smile Makeover
Imperfections can cause you to feel dissatisfied with the appearance of your smile. If a single treatment cannot meet your cosmetic dentistry goals, a smile makeover may be the best way to revitalize your appearance and boost your confidence. Our skilled cosmetic dentist, Dr. Newman, can combine a number of procedures, like crowns and bridges, to provide a personalized treatment experience designed to specifically address multiple concerns. Dr. Newman can correct minor blemishes or address more complex cases to give you a beautiful smile. If you are interested in an all-inclusive smile makeover, our dentist offers free consultations. He will review your options so you can learn how your smile could look and feel better than ever before.
Sedation Dentistry
Fear of the dentist can cause patients to put off much-needed dental care, which in turn can make a bad issue even worse. You do not have to be afraid to visit our practice. To ease your anxiety and ensure your comfort, we work with a licensed anesthesiologist who can help you achieve deep relaxation while under our care. Sedation can provide immense benefits to those who suffer from anxiety or have difficulty sitting for long periods due to conditions such as arthritis. For your safety, all sedation at our practice is administered by Dr. Matthew Yezerski, a dental anesthesiologist who is certified by the Tennessee Dental Board and the Kentucky Board of Dentistry.
Book a Consultation with Nashville's Leading Cosmetic Dentist
Dr. Newman knows that when it comes to providing a superior cosmetic dentistry experience, the most important factor is the dentist you place your trust in. Our entire staff is dedicated to providing you with the utmost care, regardless of the procedure you choose. From general dentistry services such as cleaning and exams to cosmetic treatments like veneers and smile makeovers, you can be confident of the care you receive from Nashville's leading cosmetic dentist.
You can learn more about our services by requesting a consultation online or calling:
"As always, they are the most professional and caring."
— Bill Gibson, 2023
"Beautiful office. Friendly staff. Extremely knowledgeable clinicians. State of the art."
— nicholas sieveking, 2023
"I am thoroughly impressed with the swift and professional capabilities of Dr. Newman and his staff. The staff are wonderfully sweet and so helpful, and amazing at what they do. Dr. Newman efficient and helpful. I am sad to leave them as I am moving, but would 10/10 recommend."
— Hannah Newman, 2023
More Than a Dentist's Office
Our modern office is designed to promote a positive dental experience unlike anything our patients have experienced at other practices.
If you are looking for a cosmetic dentist in Nashville, TN, trust your care to a practice built on experience, compassion, and advanced technology.