Full Mouth Reconstruction Timeline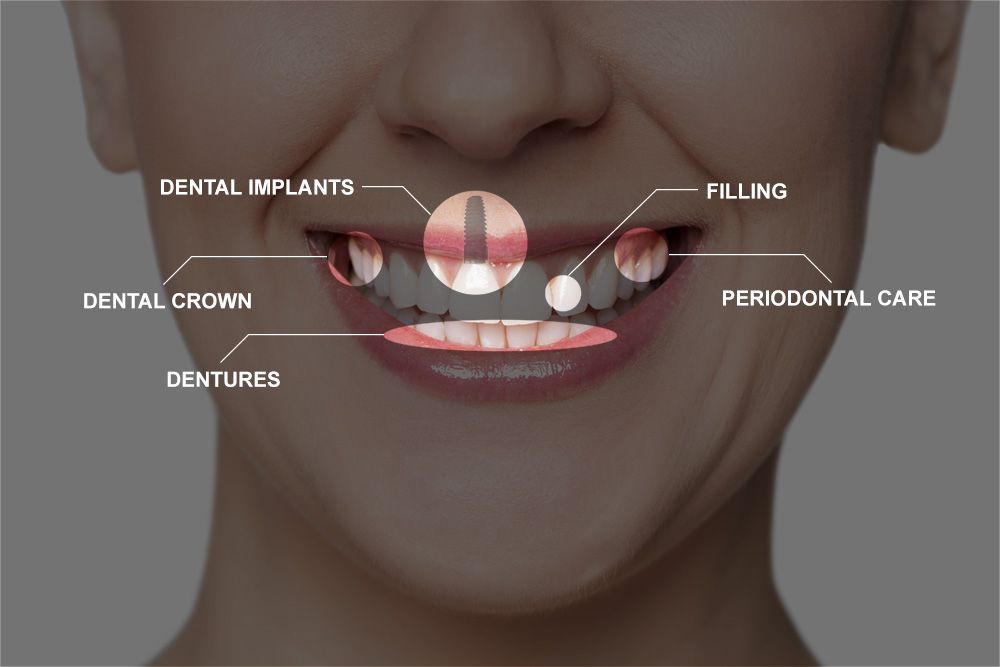 Has it been a while since you have been to the dentist? Do you have multiple ongoing dental issues? If so, full mouth reconstruction at our Nashville, TN practice could help restore your smile's health and function. This comprehensive treatment combines two or more restorative procedures to reestablish the health of your teeth and gums.
Here, we explore the full mouth reconstruction timeline so you can know what to anticipate during the treatment process.
What Is Full Mouth Reconstruction?
Just as a smile makeover uses various cosmetic procedures to enhance the aesthetics of the smile, full mouth reconstruction utilizes restorative treatments to repair or replace damaged or missing teeth. The procedures used in each full mouth reconstruction case will differ since every patient has his or her own unique goals.
Commonly Combined Procedures
Any procedure that can improve your overall oral health can be included in full mouth reconstruction. Some of the most common treatments performed at our practice include:
Composite fillings
Dental crowns
Dental bridges
Extractions
Dental implants
Dentures
Your Full Mouth Reconstruction Timeline
Because individual dental needs can vary so significantly, the time necessary to complete each treatment plan can differ. For example, a patient receiving a few fillings and a crown will finish treatment sooner than an individual who is replacing a full arch of teeth with dental implants. Listed below is a brief overview of common procedures and the estimated recovery timeline for each one.
Fillings, Crowns, or Bridges
Fillings and crowns are useful for repairing cavities and damage, and traditional dental bridges are used for replacing one to three missing teeth in a row. Each of these treatments are minimally invasive and can be completed in one or two office visits. Generally, patients can return to work and normal activities the same day. Discomfort is typically only limited to slight tenderness as the surrounding tissues become accustomed to your new restorations.
Dentures
Partial dentures can replace multiple teeth, while full dentures can replace an entire arch of missing teeth. At our practice, we offer both traditional and implant-supported dentures. Patients receiving traditional dentures can typically have their treatment completed in two to three weeks' time. Those opting for implant-based prostheses may require a few months of healing before their final restoration can be attached.
Tooth Extractions
If a tooth is too damaged to be repaired, tooth removal will be necessary. Initial healing following an extraction lasts around seven to 10 days, although full recovery of the underlying jawbone typically takes a few months. If you are replacing the tooth with a dental implant, at least three months is required for adequate healing.
Dental Implants
When it comes to replacing missing teeth, dental implants are the most durable, long-lasting option available. After implants are placed within the jawbone, they generally require approximately three to six months of healing before the final restoration can be placed.
Periodontal Treatments
Gum health is just as important as the health of your teeth. The gums support your teeth and protect the underlying jawbone. If periodontal disease is present, gum treatment can be performed to eradicate the infection and improve your overall oral health. Once your periodontal health is stable, you can pursue further treatments to rebuild your smile.
Contact Us to Learn More
If you are interested in restoring your smile with full mouth reconstruction, schedule a consultation with Dr. Newman. He can work with you to design a personalized treatment plan to effectively meet your needs. Contact us online or give us a call at (615) 385-3507.
Related to This