Porcelain Veneers Treatment Stages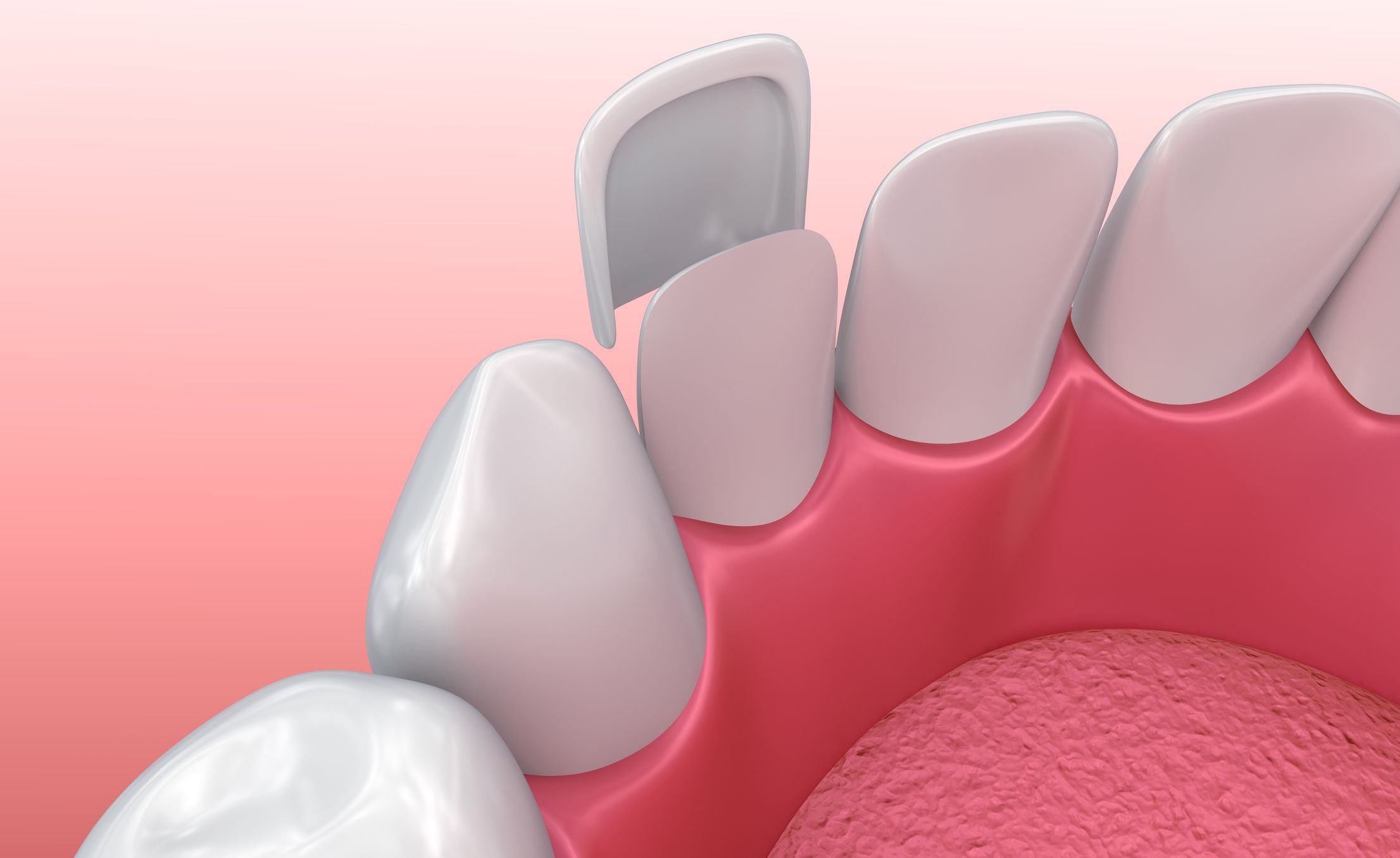 Porcelain veneers are one of the most popular and versatile cosmetic dentistry treatments. Porcelain veneers are thin ceramic shells that sit over the facial surface of the teeth to improve the appearance of the smile. They can conceal cosmetic flaws, including dental stains, discoloration, chips, cracks, fractures, misshapen teeth, and minor misalignment problems.
One of the many benefits of porcelain veneers is that treatment typically is completed within just three dental appointments. In a matter of weeks, patients can undergo a consultation, have the teeth prepared for treatment, and have their permanent veneers put in place.
Here, Dr. Newman's patients can gain a better understanding of the stages of porcelain veneers treatment at our Nashville, TN dental practice.
Stage One: Consultation
Dr. Newman will never perform any dental treatment without ensuring that it is the right choice for the patient. During a porcelain veneers consultation, Dr. Newman will examine patients' teeth and listen to their aesthetic goals. He will discuss all potential treatments to ensure that porcelain veneers are really the best match for that unique situation.
If patients are considered ideal candidates for porcelain veneers, Dr. Newman will create digital images to show them what their smile will look like before and after treatment.
Stage Two: Preparation
The next stage of porcelain veneers treatment involves the preparation of the teeth. To ensure that everything is adequately prepared, Dr. Newman will perform the following steps:
Clean the teeth: The teeth need to be thoroughly cleaned and polished prior to porcelain veneers placement. It is important to ensure that there are no dental complications present.
Tooth prep: When the teeth have been cleaned, Dr. Newman will remove a small amount of tooth structure from each of the teeth that will be treated. This creates space to apply the veneers and ensure that they stay in line with any untreated teeth.
Taking an impression: After the teeth have been reshaped, an impression will be taken. This impression is used to fabricate a set of veneers that will fit comfortably and securely.
Placement of temporary veneers: Once an impression has been made, temporary veneers will be bonded to the teeth with a non-permanent dental compound. Temporary veneers maintain the beauty of the smile and protect the teeth until permanent veneers can be placed.
Porcelain veneers fabrication: The final step of porcelain veneers preparation is the fabrication of the veneers. Each set of veneers will be customized by size, shape, and color so they meet each patient's unique needs. It often takes a couple of weeks for veneers to be completed.
Stage Three: Placement
The final stage of porcelain veneers treatment is the placement of the custom veneers. Before bonding the veneers in place, Dr. Newman will test the fit and make any necessary last-minute adjustments.
Once he is satisfied with the placement of the veneers, he will bond them to the teeth using a dental compound that is hardened with a special light.
As long as patients follow provided aftercare instructions, they can expect their veneers to provide them with a beautiful smile for years to come. The average lifespan of porcelain veneers is 10 to 15 years.
Contact Us
If you are ready to address cosmetic flaws and restore the beauty of your smile, you may be an ideal candidate for porcelain veneers treatment. To learn more about this cosmetic dentistry procedure, contact us at your earliest convenience by calling (615) 385-3507.
Related to This