How Much Do Dental Crowns Costs?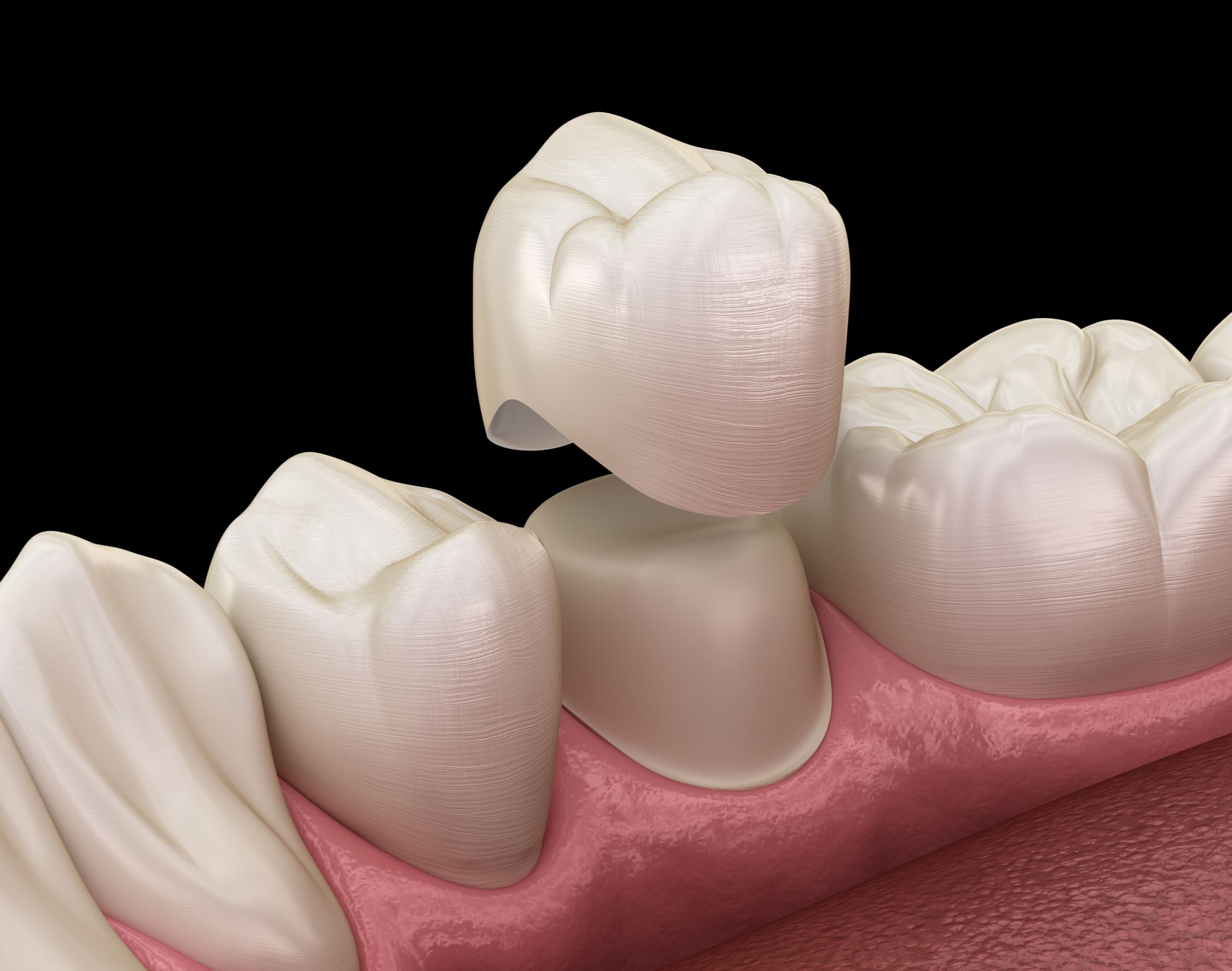 Dental crowns can restore the health and appearance of teeth damaged by decay and root canal infections, or they can be used as a cosmetic treatment.
Many patients considering dental crown treatment often wonder how much treatment will cost. The short answer is costs will vary based on a number of factors unique to each patient. To find out your dental crown costs, we welcome you to contact our Nashville, TN practice. In the meantime, read on to get a general breakdown of the costs of dental crowns.
Different Types of Dental Crowns Have Different Costs
There are essentially four types of dental crowns patients in Nashville may choose for their treatment plan. Each type of crown has different costs with some being more expensive due to the material used and how the crown is made. The different types of crowns include:
All ceramic: All ceramic crowns are made of ceramic and provide the most natural looking results. Often, these are the most expensive types of crowns.
Gold: Some crowns are made of gold. These types of crowns are generally less expensive than all ceramic crowns but more expensive than other types. Because they are made of gold and the price of gold fluctuates, the price of gold crowns can change over time.
Porcelain-fused-to-metal: Porcelain-fused-to-metal crowns consist of a metal base that fits over the tooth and is covered by porcelain to mimic the appearance of the natural teeth. Porcelain-fused-to-metal crowns are less expensive than all ceramic crowns and gold crowns.
Base metal alloys: Base metal alloy crowns are generally the least expensive as they are made of non-noble metals and are silver in color.
The Average Cost of Dental Crowns
There isn't one set cost for dental crowns. Rather, the costs of dental crowns vary based on a number of factors, including the type of crown, number of crowns needed, and the extent of underlying dental damage.
Generally, those who require more dental work to prepare their teeth for crown placement, require multiple crowns, or choose crowns made of more expensive materials may have higher costs.
With that said, crowns generally cost between $800 to $1,700 each, but of course, may cost more or less. In many cases, dental insurance will cover some portion of the cost so the true cost to each patient will vary based on the dental insurance plan.
What Else Affects Cost?
Besides the crown itself, patients receiving one or more crowns may expect additional costs associated with treatment.
Before a crown is placed, other treatments are needed, such as a general dental exam, dental X-rays, and root canal therapy if a root canal infection is present. If a dental crown is being placed over a dental implant, then patients will need to consider the costs of the implant as well.
Each of these additional costs will vary and may be covered fully or in some portion by dental insurance.
Insurance Can Help with Some Costs
Dental insurance may help with some or all of the costs of dental crowns. The amount covered depends on each patient's specific dental plan. Speaking with your dental insurance company can help clarify what portion you may be responsible for paying.
While many dental insurance companies cover all or some portion of dental crowns used to restore damaged teeth, crowns that are placed purely for cosmetic reasons are often not covered.
Schedule a Consultation
To learn more about the costs of dental crowns at our Nashville practice, please call (615) 385-3507 or to schedule a consultation with Dr. Newman.
Related to This