Regular Dental Care is Essential for Good Oral Health
A beautiful, healthy smile that lasts a lifetime is our ultimate goal when treating patients. But true oral health begins with meticulous dental care. Eating balanced meals, reducing the number of sweets and snacks along with correctly flossing helps control plaque and bacteria that can cause dental diseases. Dr. Clint Newman would like for everyone in Nashville, TN, to always feel like they have just left the dentist, everyday!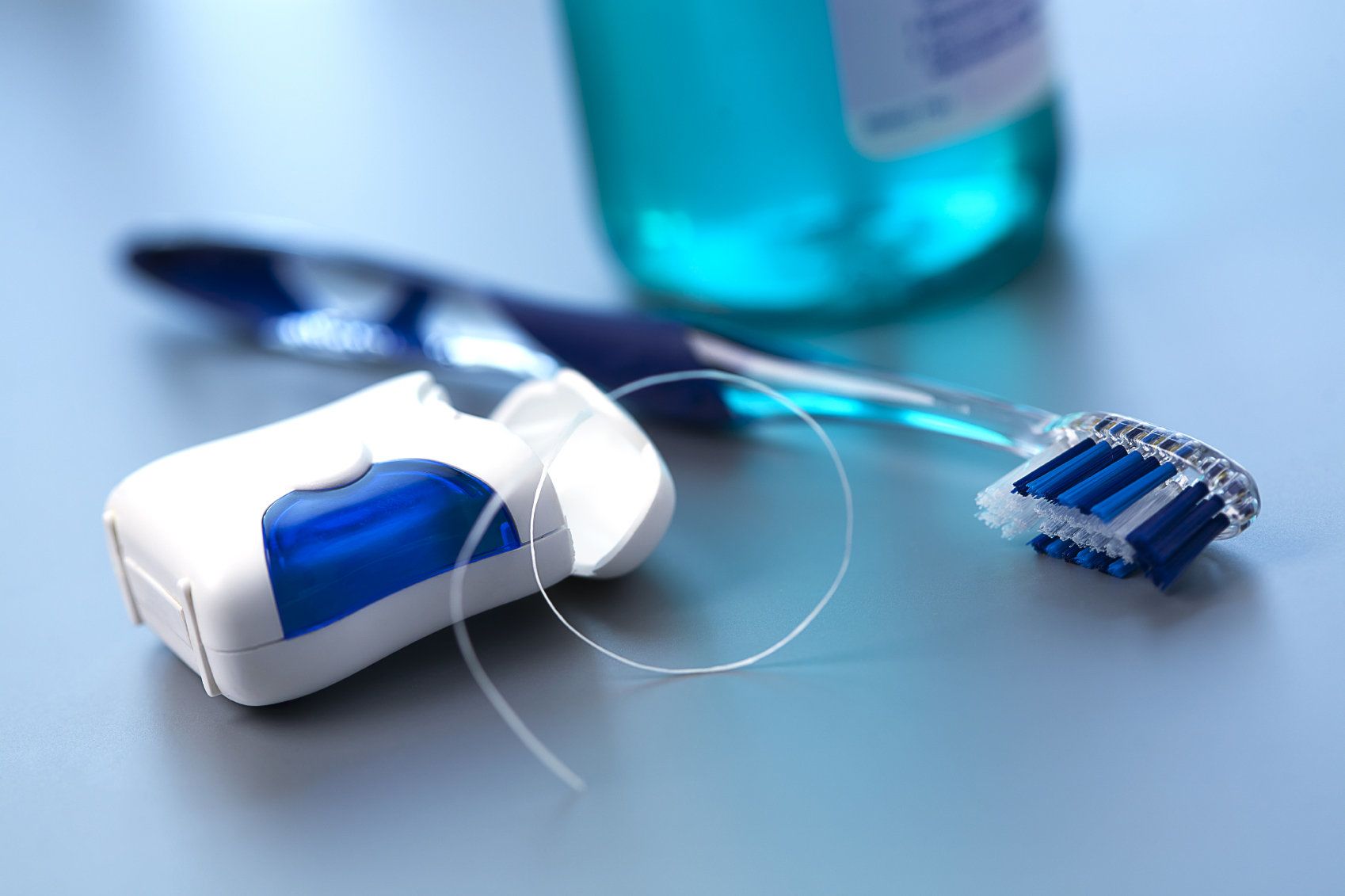 Flossing Effectively
Daily flossing is the best way to clean between the teeth and under the gum line. Flossing not only helps clean these spaces, it disrupts plaque build ups. This can prevent damage to the gums, teeth and bone. To floss properly, wrap floss around your middle fingers, leaving about 2 inches of floss in between. Using your thumbs and forefingers to guide the floss, gently insert the floss between teeth using a sawing motion. Curve the floss into a "C" shape around each tooth and under the gum line. Gently move the floss up and down, cleaning the side of each tooth.
Mouth Washes and Rinsing
It is important to rinse your mouth with water after brushing and also after meals if you are unable to brush or floss soon after. Dr. Clint Newman or your dental hygienist can recommend a rinse that will be appropriate and effective for you.
Tooth Cleaning and Brushing
We always recommend brushing your teeth at least twice a day. Doing so before you go to bed at night and in the morning is a good general rule; but after every meal is best. Place the brush at a 45 degree angle to the gums and gently brush using a circular motion, make sure to always feel the bristles on the gums. Brush the outer, inner, and biting surfaces of each tooth. Electric toothbrushes make this type of effective teeth cleaning easier; we recommend them! Use the tip of the brush to clean the inside of the front teeth. Brushing your tongue will remove bacteria and freshen your breath.
Eating balanced meals, reducing the number of sweets and snacks you consume, and flossing correctly helps control plaque and bacteria that can cause dental diseases.
Other Dental Care Resources
The Dangers of Smoking After Getting Dental Implants
Caring for Your Dental Bridge
Risks of Dental Implants
Debunking Myths About Your Oral Health
The Negative Effects of Gum Disease on Overall Health
Dealing With Chronic Bad Breath (Halitosis)
How to Prevent Root Canal Infections
How to Use the Opalesence® Take-Home Whitening Kit
When Should Porcelain Veneers Be Replaced?
Types of Tooth Discoloration
Contact Us Today
We want to be your family's partner in achieving and maintaining healthy smiles. You can contact us online or call us at (615) 385-3507 to schedule an appointment today.