Looking for Top-Tier Dental Care in Nashville?
View Our State-of-the-Art Office
Modern, Comfortable, and Advanced
Our state-of-the-art practice is equipped with the latest dental technology to provide all our patients with the best possible treatment. Our office feels warm and inviting and is designed to keep our patients relaxed and comfortable throughout their entire visit. All our staff, from the front desk to our experienced dentists, are friendly and welcoming. We strive to provide each of our patients with a great experience every time they walk through our doors.
Looking for Elite Dentistry in Nashville?
Contact Our Dental Practice Today!
Each visit to our dental office is a modern, technologically advanced experience that provides the best dentistry in a comfortable environment. Whether you are at our office for porcelain veneers, teeth whitening, restorative dentistry, or just a routine cleaning, you will have a great appointment.
Our entire office takes pride in maintaining the health and beauty of all our patients' smiles. As the official dentist of the Tennessee Titans, you know you are getting top-quality care.
Call or contact our Nashville, TN, dental office today to request your appointment.
"Beautiful Office, Great Staff and Dr Newman was a pleasure. Recommend Highly!!" - Wilson Sisk
"Efficient and friendly staff. Dr. Underwood has been my dentist for over 40 years!" - Thurman Pete
"Dr Newman and staff are the BEST! Very professional and never have to wait long at all!" - Haney Long
Our Patients Are Our Priority
"I am so happy I chose this office for my dental care."
Decided I needed a new dentist and I was blown away at how friendly and thorough the staff was. My hygienist, Angie, was AMAZING and I could really tell she cares about her patients and quality of work. Dr. Newman was also amazing and I am so happy I chose this office for my dental care.
View On Google
Very professional and friendly staff. The dental hygienist is outstanding. She was thorough and patient cleaning my teeth, X-rays and explaining concerns.
The dentist explained everything very thoroughly. I trust his judgement and expertise.
View On Google
Our Dentists' Affiliations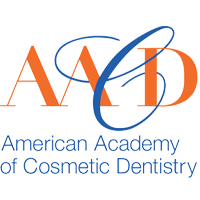 We Create Gorgeous, Healthy Smiles
In Nashville, TN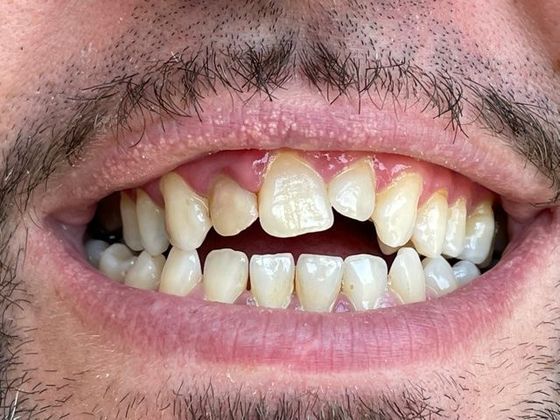 Our Featured Dental Procedures
For a Beautiful, Healthy Smile
Our Nashville, TN, dentistry practice offers a wide range of dental procedures to restore the health of your teeth and gums and create beautiful smiles. From routine cleanings to dental implants, our elite dental team has you covered.
Veneers are thin porcelain shells that conceal dental chips, cracks, stains, and minor misalignment. Once placed, they look indistinguishable from your natural teeth and give you a beautiful, symmetrical smile. Porcelain veneers are extremely durable and with proper care can last for more than 10 years. If chipped, gapped, stained, or misaligned teeth are causing you to hide your smile, call our Nashville, TN, practice to learn about porcelain veneers.
A complete smile makeover may be recommended for patients with multiple cosmetic flaws that a single treatment cannot fix. Our dentists can create a customized treatment plan specifically designed to treat each cosmetic concern. A smile makeover can combine several cosmetic dentistry treatments, from teeth whitening and Invisalign® to dental crowns and restorations, to transform any aesthetically flawed smile into something beautiful.
A full mouth reconstruction might be recommended for patients who suffer from aesthetic flaws and oral health issues. A full mouth reconstruction is a customized dental plan that can improve the overall health of your teeth and gums and create a gorgeous smile. For patients with missing teeth, Dr. Newman can also place and restore dental implants in his Nashville office. These dental implants provide a sturdy base for your restorations to create a beautiful, healthy smile.
Nervous For Your Dental Work?
We Offer Sedation Dentistry
Many patients put off routine dental care due to dental fear and dental anxiety. Our office seeks to minimize anxiety by offering a warm, inviting, and friendly atmosphere. However, when that is not enough,
we offer two types of sedation dentistry
.
Oral Conscious Sedation
For this form of sedation, our dentist will prescribe you medication to meet your relaxation needs. You will need to take the medication before leaving for your appointment, so you will be in a state of deep relaxation by the time your dental care begins. You will remain conscious but be totally at ease throughout your appointment. You will need someone to drive you to and from our office if you undergo this form of sedation.
Intravenous (IV) Sedation
We work with a licensed anesthesiologist to deliver your IV sedation. As the name suggests, this form of sedation is delivered directly into your vein, putting you in a state of deep relaxation. Like oral conscious sedation, you will not lose consciousness during your care but you will feel totally at ease. With the help of our anesthesiologist, the amount of sedation can be adjusted to meet your needs. You will also need someone to drive you to and from this appointment.
"Professional, Educational, and Caring"
"I absolutely trust in Dr. Newman and his staff!"
Dr. Newman & his staff are very professional, educational & caring. They communicate every step of what they're doing with the patient so there's no misunderstanding of what's happening! I absolutely trust in Dr. Newman & his staff!
View On Google
I've been going to Dr Newman for many years and have always had an excellent experience with him and his staff. Everyone there is very friendly and knowledgeable.and they will make you feel comfortably as soon as you walk in the door.
View On Google