Bone Grafting: Making Dental Implants Possible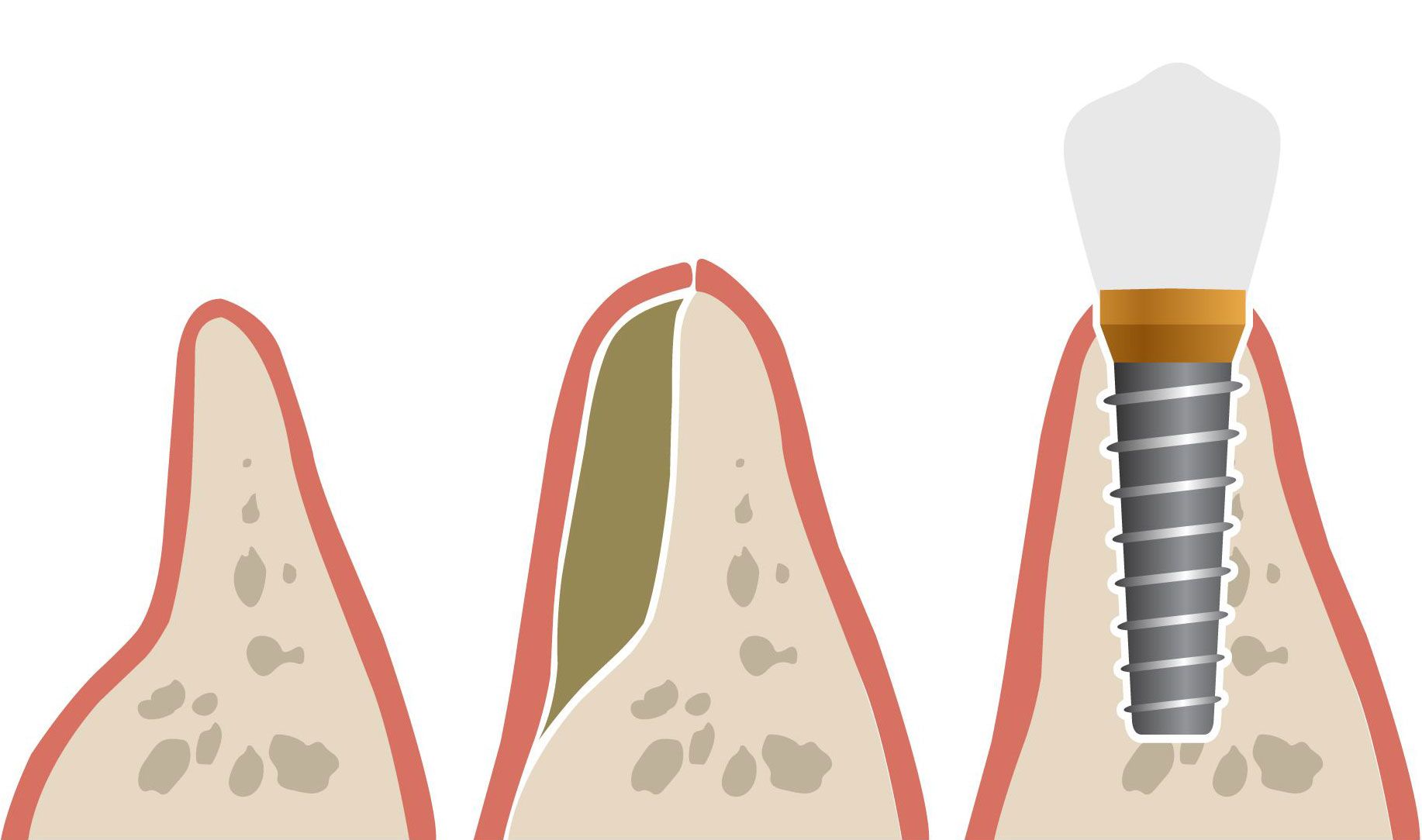 After losing teeth, people will experience some degree of bone loss. This is because the jawbone will no longer have roots to support, causing the hard tissue to recede. This can also lead to the loss of gun tissue along the dental arch, and changes in the alignment and support to any teeth adjacent to the tooth gap.
Dental implants can be used to address tooth loss, but only when sufficient bone density is in place. This is when bone grafting surgery will be considered to help create better density along the jawbone. The team at our Nashville, TN practice covers the basics of this oral surgery procedure.
The Importance of Bone Density for Dental Implants
Dental implants are an excellent option for people who would like to have crowns, bridges, or dentures anchored in place to replace their missing teeth. The impacts offer a remarkable degree of stability. However, if you lack sufficient bone density, you may not be able to get dental implants placed.
Bone grafting can remedy this situation, adding bone density through the use of natural or artificial hard tissue.
Candidates for Bone Grafting
Good candidates for bone grafting are people who lack sufficient jawbone density due to bone loss. They should be in good overall health and not suffer from any medical issues that would make the surgery a risk to overall wellness. It's important that patients have realistic expectations about the healing process, and that they also know all of the risks and benefits involved.
Sources of Bone Grafts
There are a few different sources of bone grafts.
Autografts - These types of bone grafts are taken from another part of a patient's body. Since the patient's own bone is used, there is litter chance of tissue rejection.
Allografts - These kinds of bone grafts are taken from donors, and are often received from tissue banks.
Artificial/Synthetic Bone Grafts - These kinds of bone grafts are made from artificial materials that are compatible with human tissue.
The ideal type of bone graft to use will depend on your situation and needs. This can be discussed during the consultation process.
The Bone Grafting Procedure
During the surgical procedure, an incision is made along the gumline to expose the underlying jawbone structure. The graft is then anchored along the existing bone structure where it can merge with the jaw. Sutures help conceal the bone grafts and allow for healing to occur.
How Long Does Bone Grafting Recovery Take?
Healing from bone grafting will take several months. During this time, the bone grafts will need to fully merge/integrate with the living jawbone structure. Only when healing has been completed can the dental implant procedure proceed.
Proceeding with Implant Dentistry
With the built up jawbone now healed, a dentist can proceed with the implant dentistry procedure. A second oral surgery will be performed to anchor the implants into place. An additional several months for healing will be required to ensure the implants fuse with the jawbone.
This extended treatment time is one reason why some patients consider an alternative to dental implants. We can discuss all options for treating tooth loss during your visit to the practice.
Learn More About Bone Grafting
For more information about bone grafting and how it can help you experience the benefits of dental implants, be sure to contact an experienced cosmetic and restorative dentist. Our entire team is here to provide you with answers to your questions and offer insight into ideal methods of treatment.
Related to This