Smile Makeover vs. Full Mouth Reconstruction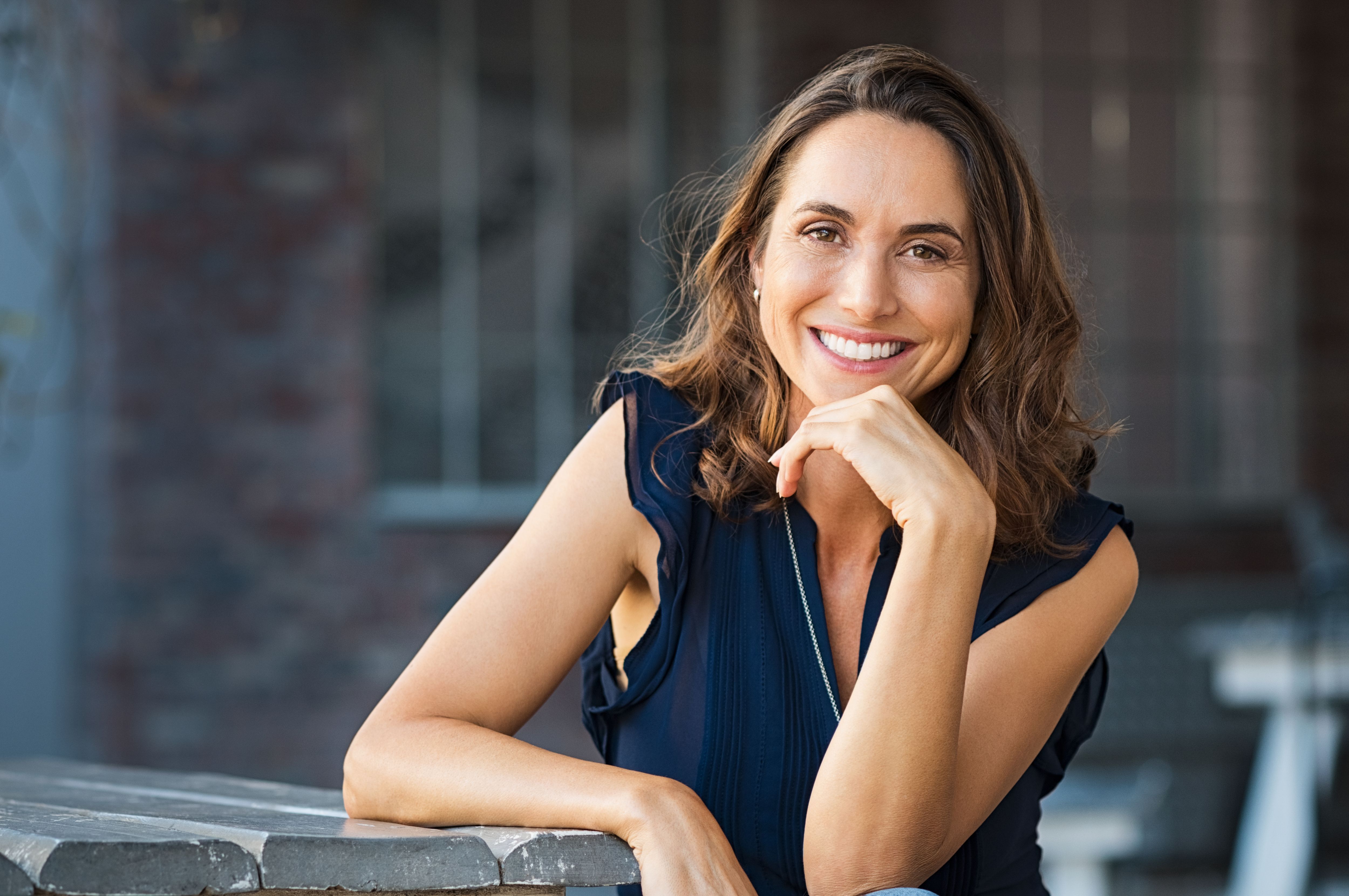 Dental problems rarely come one at a time, which means a single cosmetic or restorative procedure may not be enough for a patient's needs. Thankfully we offer multi-procedure treatments: the full mouth reconstruction for serious dental problems and the smile makeover for cosmetic flaws affecting the teeth and gums. Nashville, TN dentist Dr. Clint Newman can tailor either treatment to your needs.
We'd like to take a moment to compare the smile makeover to the full mouth reconstruction. This will help you understand the differences between these treatments and why one may be more ideal for your situation than the other.
What Is a Smile Makeover?
A smile makeover is a combination of multiple cosmetic dentistry procedures that is designed to enhance the overall appearance of your smile. These treatments can address the teeth as well as the gums.
Problems a Smile Makeover Can Treat
Some dental problems that smile makeovers can treat include:
Stained teeth/tooth discoloration
Chipped teeth
Cracked teeth
Tooth gaps
Crooked teeth
Smile asymmetry
Gummy smiles
Common Procedures in a Smile Makeover
Some of the most common procedures that are performed as part of a smile makeover include:
Teeth whitening
Dental bonding
Porcelain veneers
Gum contouring
Orthodontics
What Is a Full Mouth Reconstruction?
A full mouth reconstruction is a combination of multiple general and restorative dentistry procedures that help treat wellness issues that affect various structures of the mouth. This is a good option for people who have serious problems that affect their teeth, gums, jaw joint, and even their jawbone structure.
Problems a Full Mouth Reconstruction Can Treat
Some dental problems that full mouth reconstructions can treat include:
Cavities
Acidic erosion
Fractures
Missing teeth
Root canal infection
Periodontal disease
Gum recession
Teeth grinding (bruxism)
TMJ disorders
Bone loss
Common Procedures in a Full Mouth Reconstruction
Some of the most common procedures that are performed as part of a full mouth reconstruction include:
Dental fillings
Inlays
Onlays
Dental crowns
Bridges
Dentures
Dental implants
Endodontic therapy
Gum grafting
Oral surgery
Determining the Ideal Treatment for You
When it comes to determine if a smile makeover or a full mouth reconstruction is right for you, the distinction is pretty simple:
If your dental problems are predominantly cosmetic in nature, a smile makeover is better for your needs
If your dental problems affect your dental health and wellness, a full mouth reconstruction is more ideal
During a consultation at our practice, we can discuss which kind of dental procedure is right for you, and which treatments should be used.
Tailoring the Treatment to Your Needs
There are many ways to give your smile a makeover and to improve your dental health in the process. It is of the utmost importance to us that each patient received treatments that are custom tailored to their needs. This is why the consultation process is crucial. We can assess your situation, discuss your goals, and make sure you undergo the most ideal combination of procedures.
Regardless whether you undergo a cosmetic makeover or a restorative mouth reconstruction, we want you to have the healthiest and most beautiful smile possible.
Learn More About Improving Your Smile
For more information about smile makeovers, full mouth reconstruction, and your many other options for enhancing your dental wellness, be sure to contact an experienced cosmetic and restorative dentist. Dr. Newman looks forward to your visit. You can reach the office by phone at (615) 436-2693.
Related to This